Ferrous Sulfate Heptahydrate (Iron Vitriol)
Product Detail
Product Tags
Industrial grade ferrous sulfate heptahydrate is a by-product in the process of producing titanium dioxide, and ferrous sulfate heptahydrate is often used in industrial production and sewage treatment. As a reducing agent, ferrous sulfate heptahydrate has a good effect on the flocculation and decolorization of wastewater. It can also be used in cement to remove toxic chromate in cement, and used as a blood tonic in medicine, etc.
It can be used as a reducing agent in electroplating plants, as a flocculant in industrial wastewater, as a precipitant in printing and dyeing plants, as a raw material for iron red plants, as a raw material for pesticide plants, as a raw material for fertilizer plants, as a fertilizer for ferrous sulfate flowers, etc. .
It is widely used in the flocculation, clarification and decolorization of printing and dyeing, papermaking, domestic sewage, and industrial wastewater. Ferrous sulfate can also be used to treat high-alkalinity and high-color wastewater such as chromium-containing wastewater and cadmium-containing wastewater, which can reduce the use of acid for neutralization. A lot of investment.
● Soil amendment
● Iron-based pigments
● Water purification
● Sulfuric acid blending
● Chromium removal agent
| | |
| --- | --- |
| Item | Index |
| FeSO4·7H2O Content% | ≥85.0 |
| TiO2 Content% | ≤1 |
| H2SO4 Content% | ≤ 2.0 |
| Pb% | ≤ 0.003 |
| As% | ≤ 0.001 |
Ferrous sulfate heptahydrate
This product is nonpoisonous, harmless and safe for all applications.
Packed in plastic woven bags of 25kg net each, 25MT per 20FCL.
Packed in plastic woven jumbo bags of 1MT  net each, 25MT per 20FCL.
According to the customer's requirement.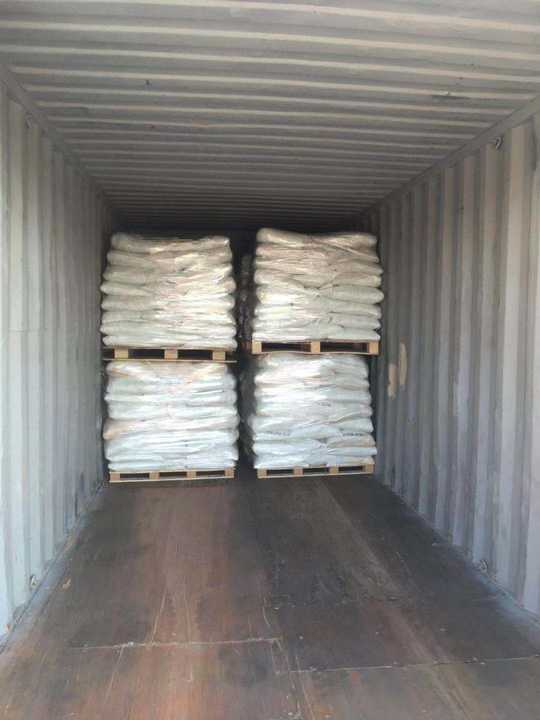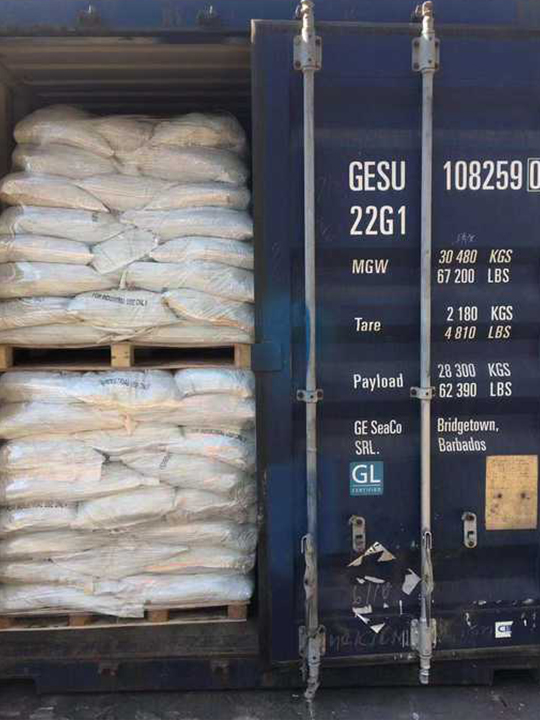 Honest business with competitive price and professional service on export process.
Always a pre-production sample before mass production;
Always final Inspection before shipment;
A long term cooperation relationship is kept with eligible suppliers of raw materials, which ensures the high quality of our products from 1ststep.
Our quality control steps include:
(1) Confirm everything with our client before moving to sourcing and production;
(2) check all the materials to ensure they are correct;
(3) Employ experienced workers and give them proper training;
(4) Inspection throughout the whole production process;
 (5) Final inspection before loading.
---
Previous:
factory Outlets for 50mm Forged Steel Grinding Ball - Ferrous Sulfate Heptahydrate (Iron Vitriol) – EASFUN
---