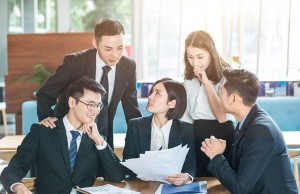 We are a team with many years of mining service experience. We are familiar with all links and technologies in the mining and smelting process. We can provide you with the most suitable one-stop solution and supply you with high-quality Chinese products. A professional team is Wit-stone's most valuable asset. We are committed to becoming the world's most professional supplier of mining supplies!
WIT-STONE was established in 2015 and is a professional supplier of mining supplies. It has offices in Hong Kong and Manila, and has established long-term cooperative relationships with many world-class mining companies. We have a high-quality supply chain with reliable quality, stable output and affordable prices. A professional team and years of industry experience can provide you with the best solution. In supplier rating, we are rated as A-level supplier by several customers. Our company's more than 500 containers of goods are sold all over the world every year, and we are committed to building the world's most professional supplier of mining supplies.We will provide you with professional services and quality products, and look forward to cooperating with you!
We have experience in the procurement of
High quality mining products. We serve not only global companies but also small companies and individuals.
We put our client's requirements first and seek to provide mining products that meet YOUR needs.
We are always looking for long-term co-operation and most of our users are repeat clients as we strive to provide careful after sales services to our users.
We welcome our clients to come to join us in visiting the suppliers factories where we source mining products, and arranging joint visits is part of the services we provide upon request. From China, our team of professionals with both technical and sales backgrounds are here to assist you.
We strives to ensure that our providers and products are certified by leading international inspection companies including SGS and China certification Inspection Group Beijing Co.(CCIC).