Yellow flakes And Red flakes Industrial Sodium Sulfide
Product Detail
Product Tags
Nature: yellow or red flakes, strong moisture absorption, soluble in water, and water solution is strongly alkaline reaction. Sodium sulphide will cause burns when is touched with the skin and hair. The method of solution in the air will slowly oxygen.
Sodium thiosulfate, sodium sulfite, sodium sulphide and sodium polysulfide, because sodium thiosulfate's generating speed is faster, its major product is sodium thiosulfate. Sodium sulphide is deliquesced in the air and carbonated so that it is metamorphic, and constantly release hydrogen sulfide gas. The industrial sodium sulphide includes impurities, so its color is red. Specific gravity and boiling point are influenced by impurities.
Function and Usage: sodium sulphide is used to produce vulcanization dye, sulphur cyan, sulphur blue, dye intermediates reductance, and other nonferrous metallurgy industry used for ore flotation agents. Sodium sulphide can also make the depilatory cream in the leather industry. It is cooking agent in the paper industry. Meanwhile, sodium sulphide is also used to produce Sodium thiosulfate, sodium sulfite and sodium polysulfide.
● Chemical name: Sodium Sulphide Na2S.
● Product NO.: 28301010
● CAS NO. : 1313-82-2
● Molecular Ormula: Na2S
● Molecular Weight: 78.04
● Standard: GB/T10500-2009
Name

 Sodium Sulphide

Color

 Yellow or Red Flakes

Packing

 25kds/bag woven plastic bag or 150kgs /iron drums

Model

13PPM

30PPM

80PPM

150PPM

Na2S

60% min

60% min

60% min

60% min

Na2CO3

2.0% max

2.0% max

2.0% max

3.0% max

Water Insoluble

0.2% max

0.2% max

0.2% max

0.2% max

Fe

0.001% max

0.003%max

0.008% max

0.015% max
Used as reducing agent or mordant agent in making sulphur dyes, as flotation agent in non-ferrous metallurgical industry, as mordant agent for cotton dying, used In tanner industry, in pharmacy industry making some phenacetin, in electroplate industry, for hydriding galvanize.
Packing: N.W 25kgs plastic woven bag
20MT-25MT loaded in 1*20'fcl container.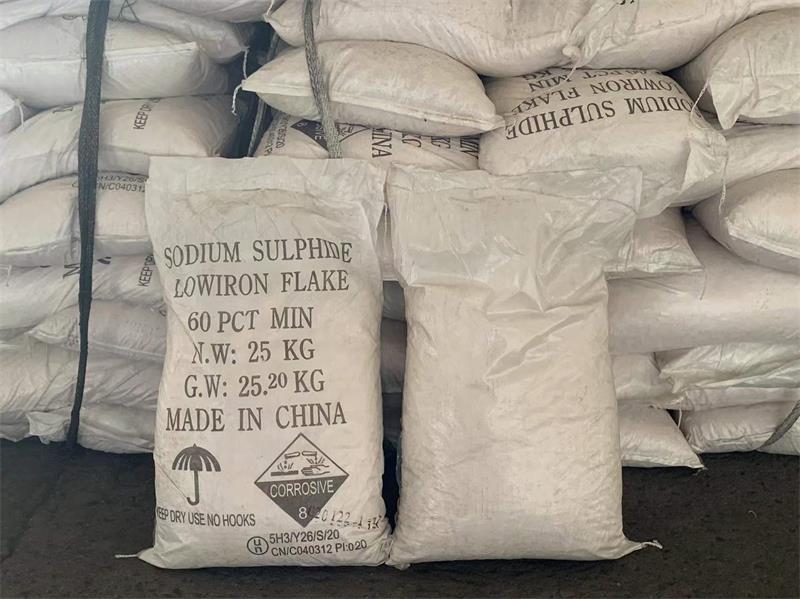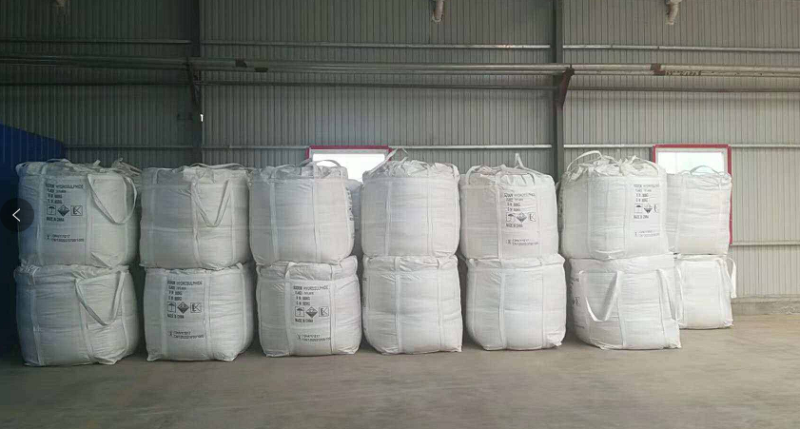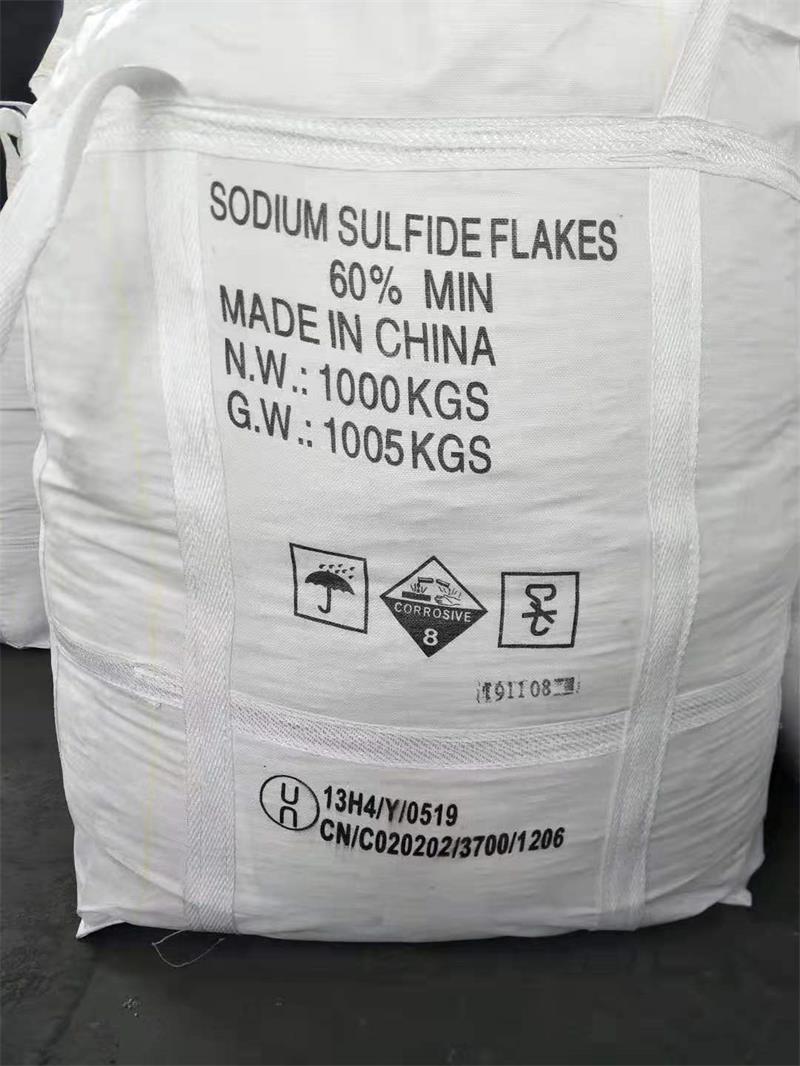 Ferrous sulfate heptahydrate
This product is nonpoisonous, harmless and safe for all applications.
---
Previous:
Barium Sulphate Precipitated(JX90)
---