Forged Grinding Ball For Ball Mills In Mines And Cement Plants
Product Detail
Product Tags
Diameter: φ20-150mm
Application: Applied in all kinds of mines, cement plants, power station and chemistry industries.
EASFUN offers traditional forged ball products to customers whose diameter requirement is more than 125 mm or who have special requirements. Forged balls are made from our custom grade raw materials. IRAETA has over five years of manufacturing expertise of forged balls. We ensure that the ball size is uniform and that they have a smooth surface. We ensure that each ball is subject to strict quenching and tempering heat treatment regimes. We ensure uniformity in outer hardness and inner toughness, which gives excellent impact resistance, toughness and durability to the product. Results achieved after inspection indicate that the spherical hardness and volume hardness of the grinding ball meet the standards required in HRC58-65, and that the impact toughness is greater than 15 j/cm2. The drop test is carried out more than 10000 times, while the actual crushing rate is lower than 0.5%.
Material: B2
C: 0.76-0.82 % Si: 0.17-0.35 % Mn: 0.72-0.80 % Cr: 0.50-0.60 % S: ≦0.015 %
Material: B2-1
C: 0.77-0.81 % Si: 0.26-0.34 % Mn: 0.72-0.80 % Cr: 0.32-0.40 % S: ≦0.015 %
Material: B3
C: 0.61-0.65 % Si: 1.73-1.80 % Mn: 0.73-0.80 % Cr: 0.80-0.88 % S: ≦0.015 %
Material: B3A
C: 0.60-0.64 % Si: 1.45-1.55 % Mn: 0.68-0.76 % Cr: 0.75-0.85 % S: ≦0.015 %
Material: B4
C: 0.66-0.74 % Si: 1.20-1.40 % Mn: 0.50-0.70 % Cr: 0.85-1.00 % S: ≦0.022 %
Material: B6
C: 0.74-0.85 % Si: 0.15-0.35 % Mn: 0.90-1.05 % Cr: 0.88-0.98 % S: ≦0.020 %
1. Pre-shipment- SGS inspection at the factory/harbor prior the dispatch (Strictly NO scrap metal/bars or other steel qualities used in manufacturing).
2. Grinding balls to be packed in steel drums with openable top (with threads) or Bulk bags.
3. Drums packed on pallets made of heat treated wood or plywood, two drums per pallet.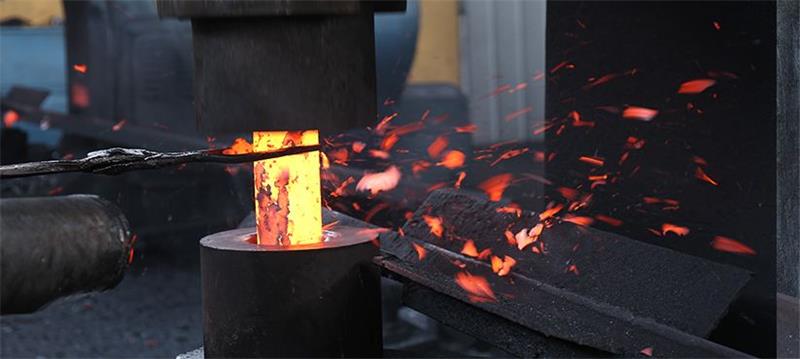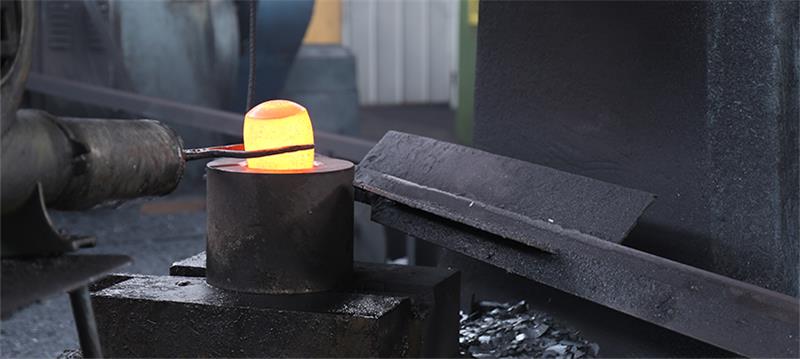 Bags: Our grinding media can be supplied in UV resistant polypropylene (PP) bags. Our bulk bags are also equipped with lifting straps to allow easy loading and unloading.
Drums: Our grinding media can also be supplied in sealed recycled drums strapped to wooden pallets.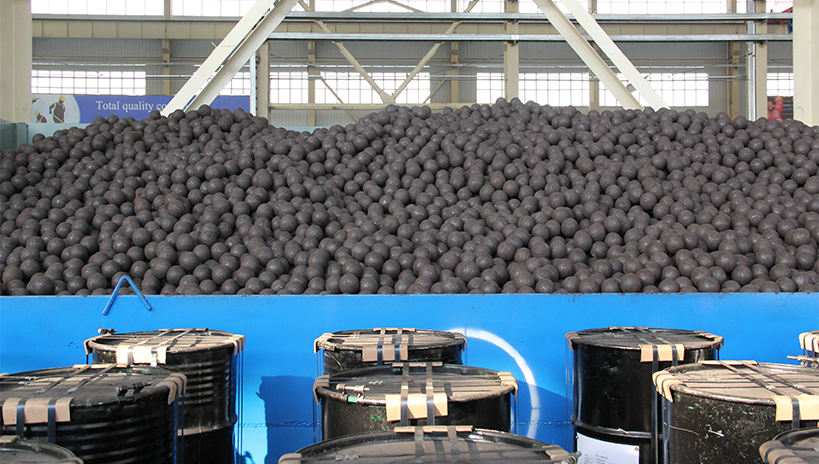 ---
Previous:
Mill Liner Plate & Casting Parts
---